Hundreds of years ago, Zheng He, a Chinese mariner and diplomat of early Ming dynasty, came across a beautiful island country then called Ceylon on his expeditionary voyages to Southeast Asia.
On November 16, 2017, a new Shangri-la hotel was opened in Colombo, capital of Sri Lanka. As Zheng He's fleet brought about the thriving prospect to Ceylon through trades with China, the newly-opened five-star hotel in Colombo also sent an inspiring signal to this country's tourist industry.
As a long-term partner of Shangri-La Hotels and Resorts, Vantaly Consultants, like Zheng He, voyaged across oceans this time to embark a special art project in Colombo.
01
Hotel Reception
As you step into the hotel, you are greeted by the large feature artwork Zheng He's Voyages at the reception, shrouded in the gentle glow of sunset.
The spectacular fleet of 317 ships led by Zheng He at his first voyage turn into countless ceramic beads scattered across the sailing chart, resembling glittering stars dotted on the velvet night sky, leaving a lasting impression on the coming guests.
The large treasure ships take on the shape of a tea leaf. This special form reminds the viewers of the prosperous trades of Ceylon black tea along the Maritime Silk Road.
"Sapphyr Lounge", this relaxing social space, is named after the internationally renowned Ceylon sapphires which always delight the audience with their pure ocean blue and mild brilliance.
As for the lounge bar, we invited artist Zhang Yuanyuan to create several water lilies, national flowers of Sri Lanka, on its beige background using her distinctively elegant wood carving techniques.
The decorative plates by the lattice screen with intricate geometric shapes on the curved shapes are actually artistic representation of turtle shells.
02
Guest Rooms
Hotel windows are open to the enchangting views of the boundless sea, guest rooms are thereby accordingly decorated with pale blue and grey to create a soothing sentation.
![O1240013.1571023462694.jpg](https://vantaly.oss-cn-beijing.aliyuncs.com/projects/%E7%A7%91%E4%BC%A6%E5%9D%A1%E9%A6%99%E6%A0%BC%E9%87%8C%E6%8B%89%E5%A4%A7%E9%85%92%E5%BA%97/O1240013.1571023462694.jpg "")
In this cozy area, we incorporated characteristics of native craftsmanship, like its particular favor for natural materials and geometric patterns, into our design concept, resulting in simple yet modern artworks with mediums such as rattan, bamboo, and fabric.
03
Restaurants
Table One is the All Day Dining Restaurant of SLCB which offers global classic dishes to guests of varied nationalities, particularly Sri Lankan cuisine of fresh ingredients.
To celebrate everyday abundance and prosperity of local life, we create a garden of oversized tropical fruits at the entrance.
Besides, rows of colorful bamboo-woven baskets are placed over the counter, interestingly transforming the space into a local market where fresh vegetables and fruits are to be found, at the same time showcasing the exceptional beauty of the local craft.
Capital Bar & Grill, in contrast to the local atmosphere of Table One, adopts British characteristics.
Crystal goblets are placed artistically on the wooden shelves, exhibiting an exquisite beauty to the beholders within the built-in lights.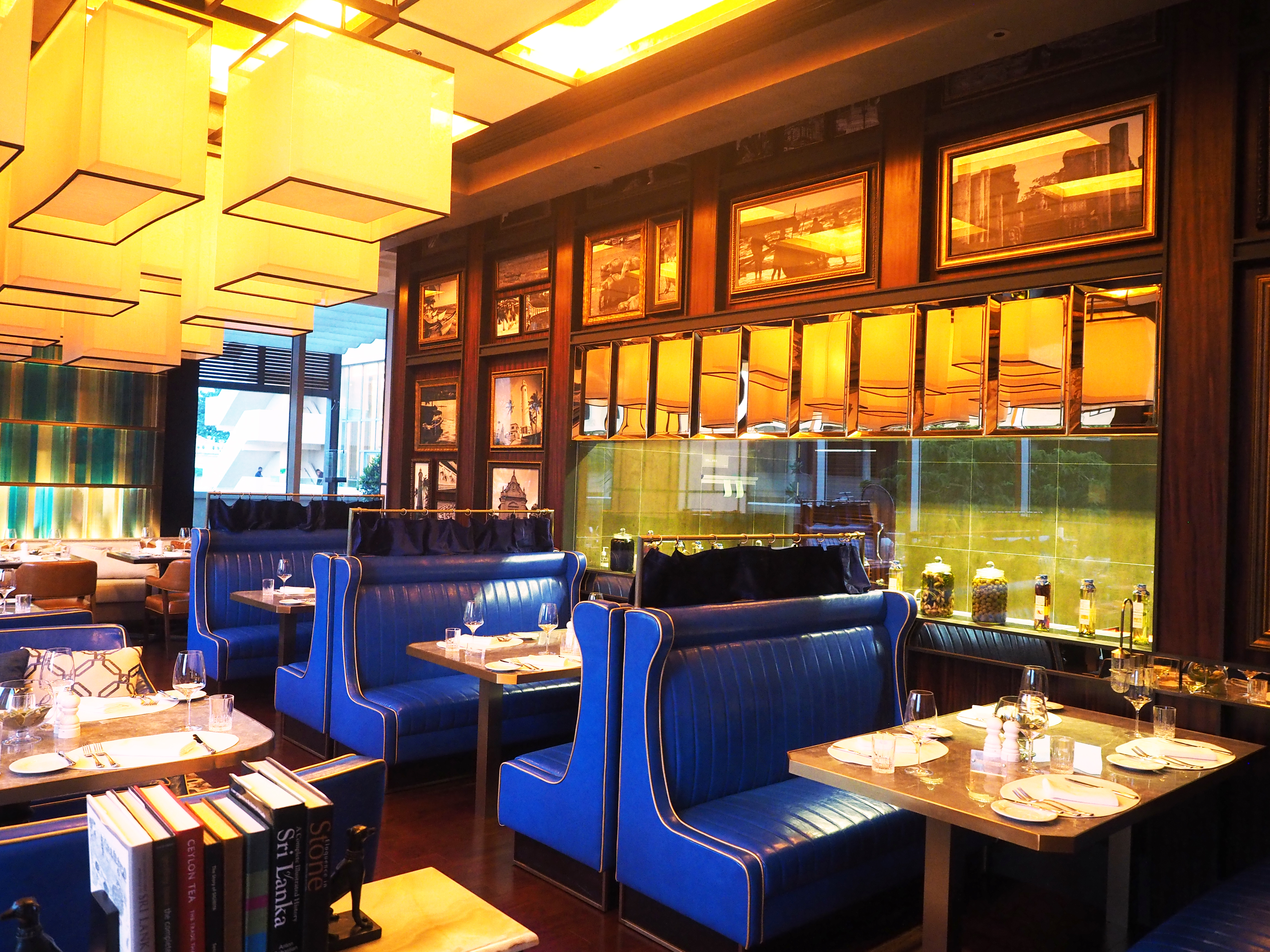 Aged historic photos are framed in a Western style high above the bar counter, displaying the distant past of this exotic island country.
The large modern painting featuring clashes of contrasting colors, abstract forms heightens the Western atmosphere in this space.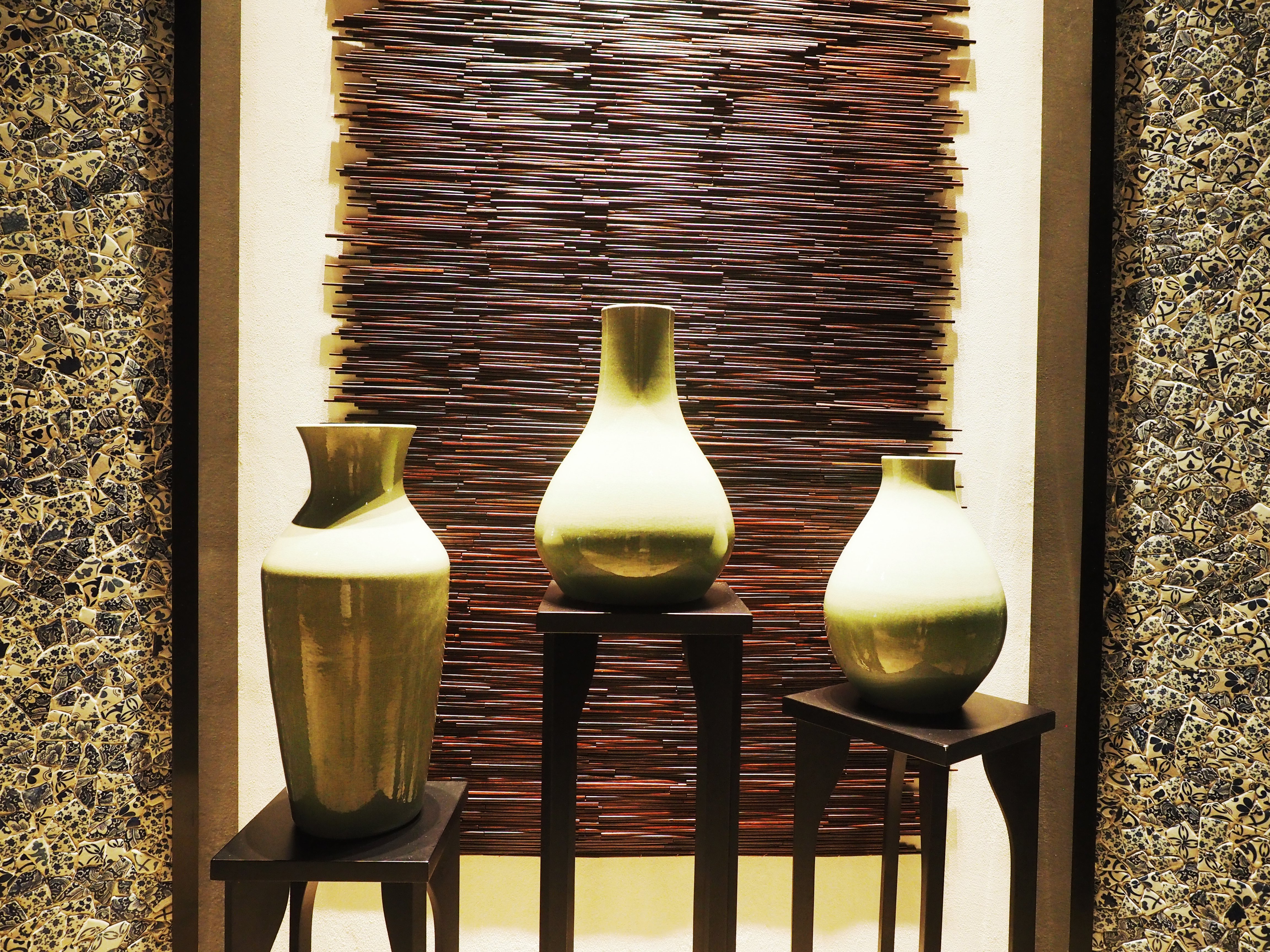 Shang Palace has long established its fame as an authentic Chinese restaurant, so the art concept here is mainly based on displaying Chinese culture.
Dragon, chopsticks, lion statues, porcelain, those familiar elements of traditional Chinese culture are originally represented in modern artworks, translating the ancient beauty into modern aesthetics.
Enjoying Chinese food in Sri Lanka, rediscovering Chinese art by the Indian Ocean, the fascinating fusion of cultures is taking place in artworks.