Quantum Gallery is pleased to present "Singularity" Unit inaugural exhibition Unproven Fallacy is Scientific from 13 Septem- ber to 26 October,. Taking the form of "one art piece that fills the entire room", artist Chen Baoyang's latest work Convolu- tion of the Pupil: Shanhaijing Travel Guide will take the audience into an reimagined world built in virtual reality.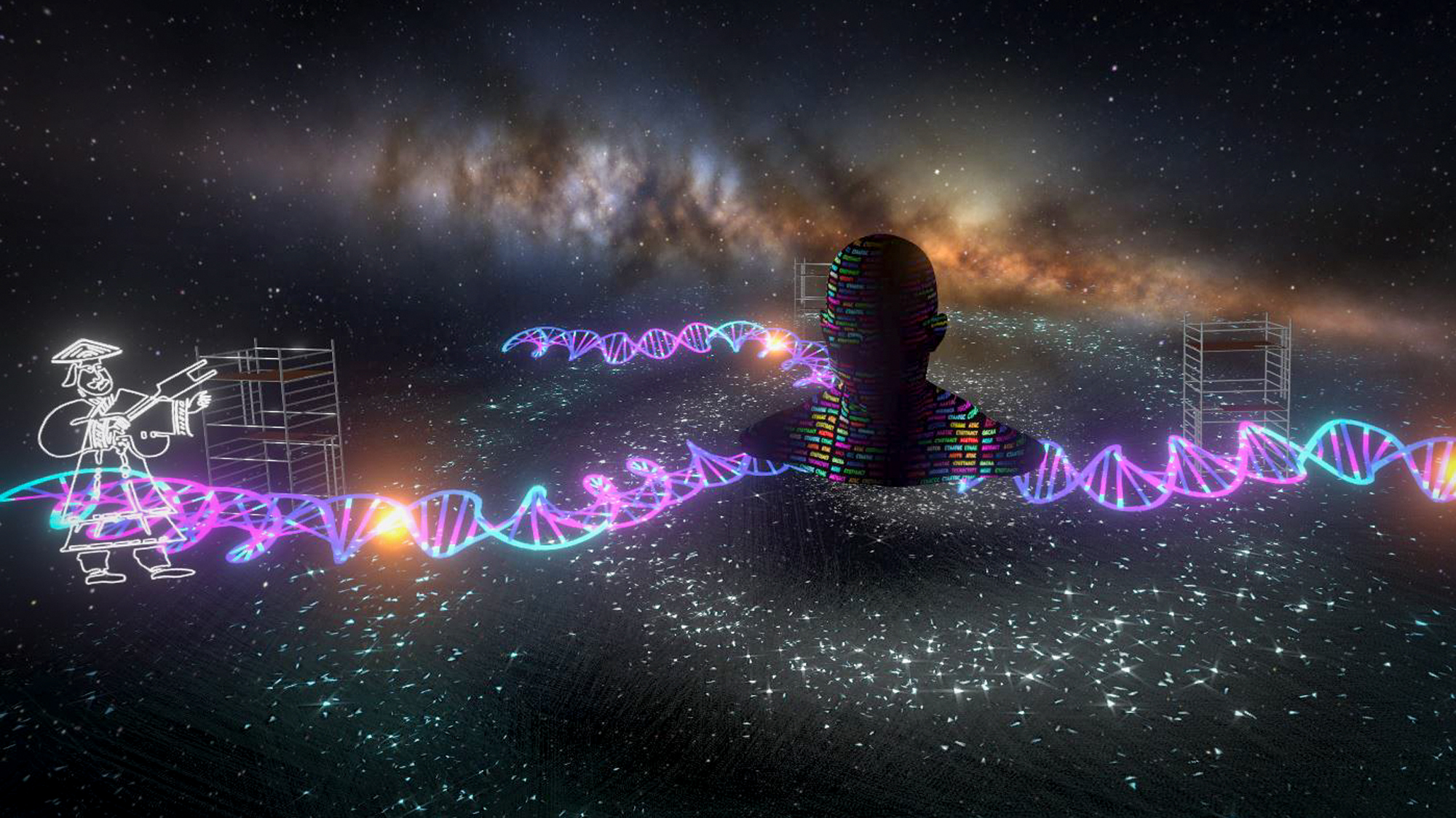 Convolution of the Pupil: Shanhaijing Travel Guide
Looking through the lens of the present to the past, this is a VR work of an eye movement interactive travel guide of the world of mountains and seas. The story unfolds from the perspective of the "Nine-Tailed Fox", as if seeing oneself in a dream. By following the reincarnations of the nine-tailed fox, explore the myths of Shanhaijing. During the chasing of algo- rithmic creatures, the audience will see and travel an imaginary maze based on the story of Shanhaijing. This exhibition will show a wormhole imagination of Nuwa Mended the Fallen and a gene editing imagination of Yu the Great and the Flood.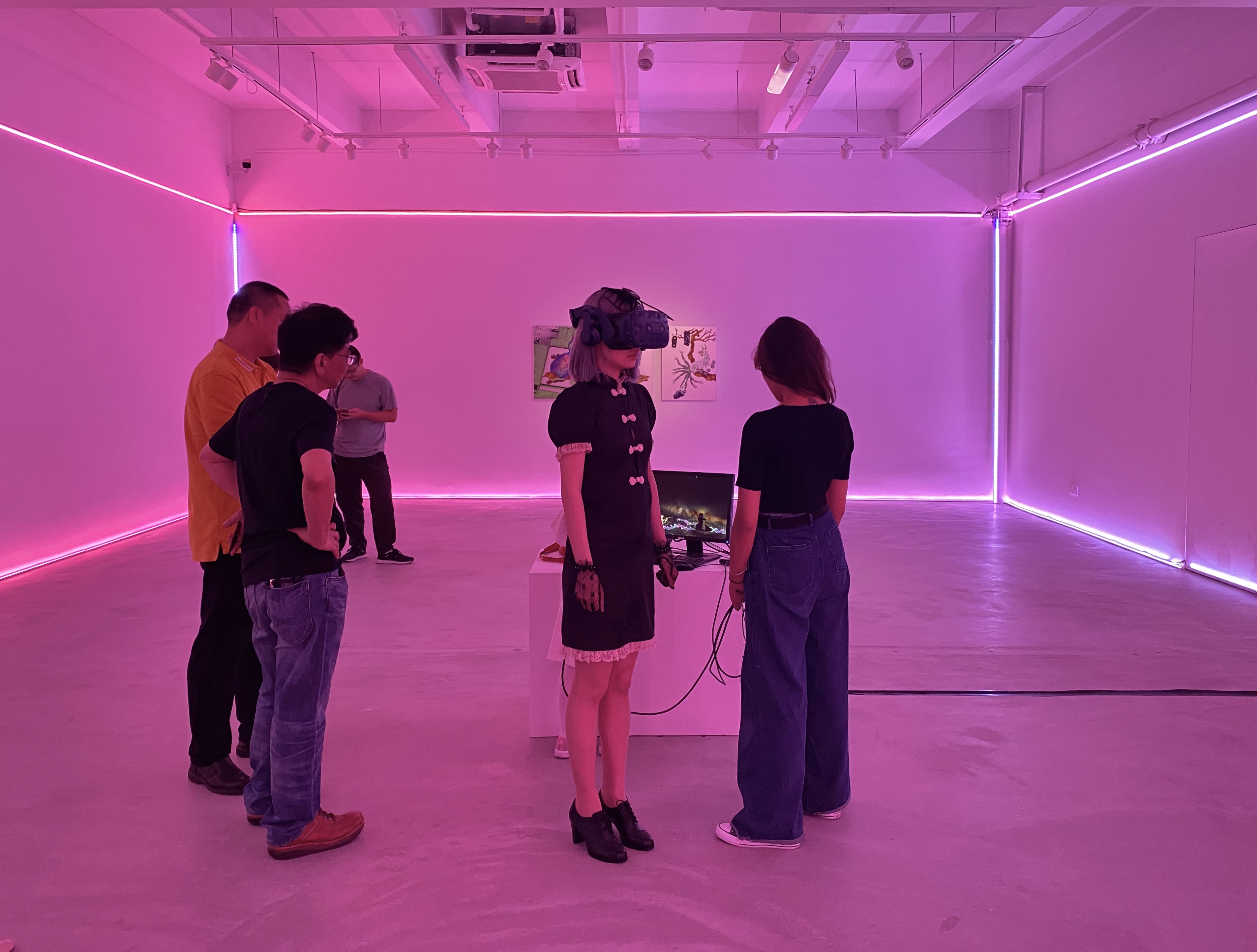 The audience chased all kinds of monsters hiding in the mist through eye movements. Guide the audience into different scenes through monsters. In the first scene of Nu Wa's wormhole imagination, the audience can interact with Nu Wa to attack the star warship flying out of the wormhole through eye movements. In the second scene, Dayu's gene editing imagi- nation for water control, the audience directs Dayu to change the sequence of genes in different locations through eye movements.
Illustrations in "Shanhaijing Travel Guide"
Images of "Monsters" created by Chen Baoyang is based on the "Shan Hai Jing" as a blueprint, thus is a hybrid product by combining technological elements. They will appear in sequence in the VR tour of "Convolution of the Pupil: Shanhaijing Travel Guide".