QUANTUM GALLERY participated in xiàn chăng section, Westbund Art Fair for the first time with the latest installation work "Lingering Summer" by representative artist QUINTESSENZ.
"Lingering Summer" is a site-specific installation QUINTESSENZ created for the 2019 West Bund Art Fair. The gradation of colors from yellow to lime green, and indigo to cerulean blue, is reminiscent of the dynamics of changing colors from early to mid-summer. The ascending and descending of layers create a natural and comforting rhythm, as if forming a virtual space to preserve the summer scene inside the steel and concrete architecture, mesmerizing the audience by breaking them away from reality.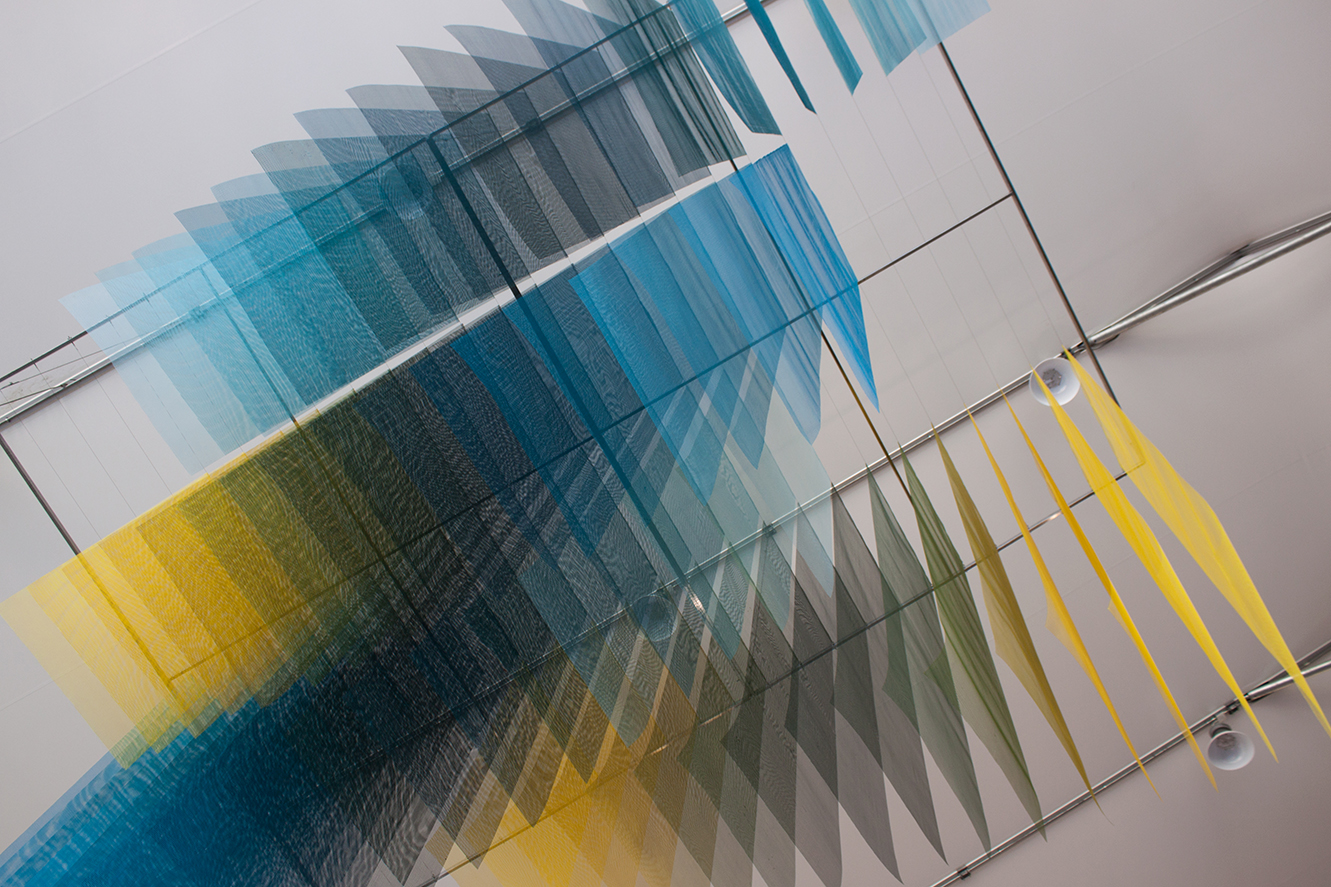 It is remarkable to note the challenges the artist and the gallery has overcame due to various limits of the exhibition site. However, as we successfully vanquished all difficulities, the final visual effect of "Lingering Summer" was utterly astonishing.
Established in 2014, West Bund Art & Design provides a platform for international exhibitors to showcase the finest quality of modern and contemporary art in Shanghai. The xiàn chăng section is comprised of solo presentations by international artists, which are installed inside and outside the West Bund Art Center, spanning the West Bund arts district and existing urban venues. Works included have covered a range of media, from painting and sculpture to moving image and installation.